Between Mar 1 and Apr 14, I completed the process of removing the old subfloor and replacing it with a new, lower subfloor, as described in my Floor Mark 2 post.  All told, I spent:
89 hours constructing the original floor (2019-10-08 to 2019-11-21)
12.5 hours in mitigation/drying efforts (2019-11-21 to 2019-12-13)
32 hours removing the original floor (2020-03-02 to 2020-04-06)
59 hours installing the new floor (2020-03-02 to 2020-04-14)
I finished getting the new joists installed: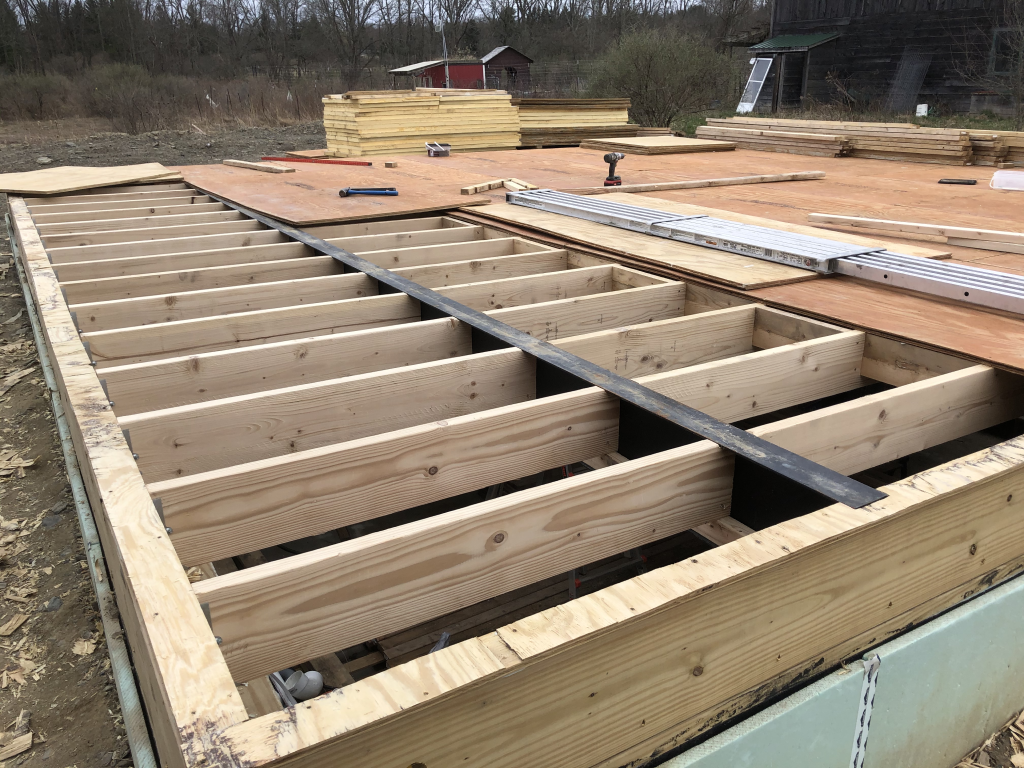 …and reinstalled the subfloor the same day (although I didn't get the photo until the next morning):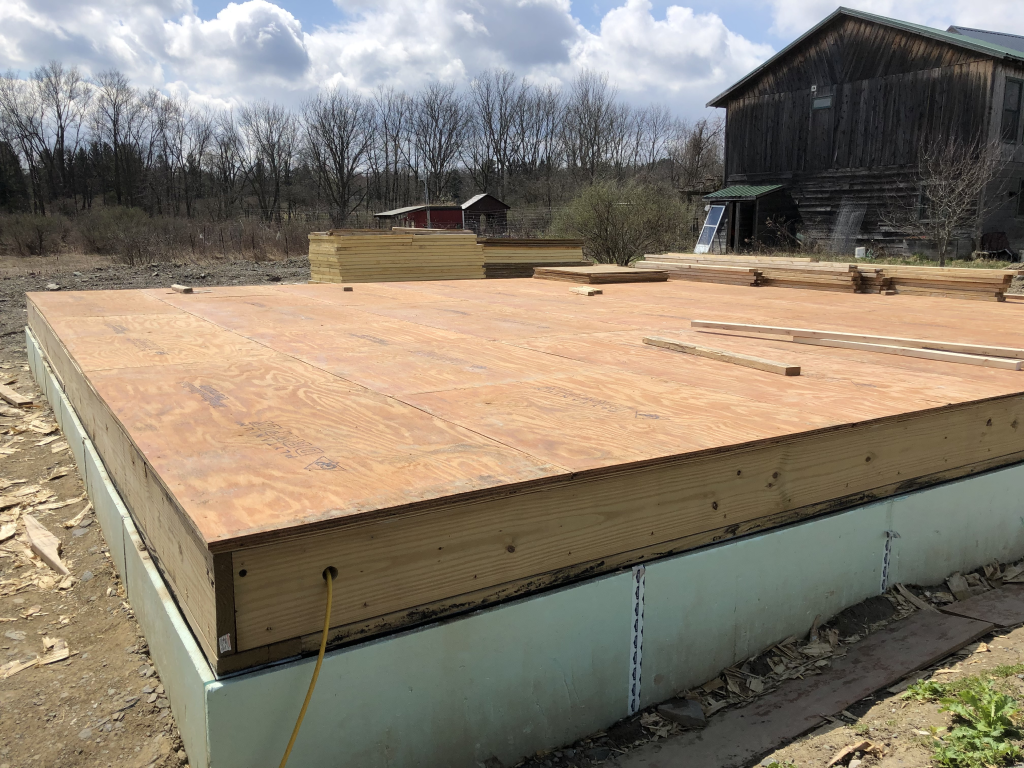 Then, I was ready to start on SIPs.  More on that in the next post.